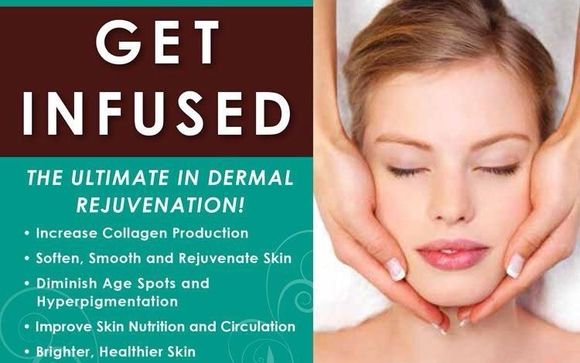 Enhance your facial treatment with a non-invasive device that significantly increases product efficacy to produce visible, immediate results with long lasting benefits.
I WOULD LIKE TO INTRODUCE AN EXCITING NEW COSMETIC TOOL, NOW AVAILABLE, THE REVITAPEN FACIAL WAND.
What is the Medi Facial Wand?​
Unlike medical grade micro needling devices, the Medi Wand is a cosmetic tool that achieves similar results without the invasiveness. It is a safe alternative for clients that don't want an invasive medical procedure, but do want great results.
The Revitapen is a professional grade aesthetic implement using nano-technology. It works by creating pathways in the skin, allowing active ingredients to be driven deep for optimal skin restoration. Finally, we have a pain-free solution in skin care that targets and treats the deeper, needful layers of the skin, where aging and other skin conditions originate.
The Revitapen Facial immediately helps to improve skin tone, texture, firmness, and hydration. You will emerge looking amazingly radiant, with the full benefits of this facial having just begun.
Whether you want to look your best tonight or for a big event six weeks from now, the Revitapen is for you!
The Medi Wand Difference:
A pain-free cosmetic alternative to harsh treatments/procedures on the market
Ultra-safe, natural healing
Inexpensive alternative with similar results to costly treatments/procedures
Little down time – typically apply make up in minutes after facial
No cross contamination (Chips are single use only)
Amazing absorption rates for nutrient delivery to the skin
WHAT YOU WILL NOTICE:
Gentle exfoliation
Improved firmness
Reduction in pore size and blemishes
Improvement in texture, diminish in scar tissue
Reduction in fine lines, wrinkles, age spots, hyperpigmentation and inflammation

Get the best results with three or more sessions
Add the Facial Wand to any Treatment or Facial for $40
Please refrain from using any form of prescription Vitamin A products or high percentages of glycolic or salicylic acid 2 weeks prior to your treatment. For facial waxing, please wait 48 hours.
This is what people are saying about the Medi Infusion Treatments
"I have seen a significant different in my skins texture and appearance in just three treatments. I have also noticed the dark patches from my pregnancy have finally faded, after having them for 7 years!" K.A.
Contraindications:
-Nursing or pregnant women
-Undiagnosed lesions or skin infections
-Recent herpes outbreaks
Treatment Expectations:
-From 0 to 24 hours: fine lines and wrinkles will fade and the face will be plumper and more voluminous.
-Days 3-5: The old dead skin will gently begin to peel away.
-Days 7-10: A new healthier skin will begin to surface, a healthy glow will be present.
-Days 10-14: Maximal results will appear and skin will look its best. Longer term improvements from the Facial will continue to appear over the next 60-120 with firmer healthier skin overall.
-Facials are recommended every 2-4 weeks for optimal results and ultimately depend on individual needs.